On Stage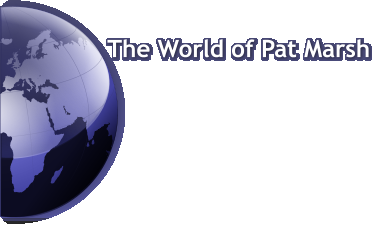 "A complete professional"

© Freehold Media Limited 2020
With over 100,000 people tuning in to Pat each week, he is often invited to host and appear at a
variety of events across Kent and beyond.
An accomplished and engaging host, Pat has acted as compere for hundreds of live stage events across the UK.
Equally at home working with top television personalities, or in a more formal environment, his style is flexible
enough to adapt to the demands of any occasion.
Pat has also appeared on the stage of almost every theatre in Kent alongside many well known faces. He has
starred in a host of sell out pantomimes and for 16 consecutive Christmas seasons has appeared in a variety of
roles including...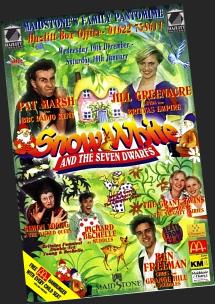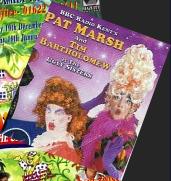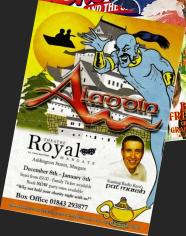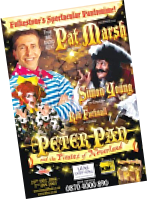 Pat has also appeared in Return to the Forbidden Planet and more recently was narrator for a live orchestral
performance of Prokofiev's Peter and the Wolf, in front of an audience of three thousand people.
To discuss future roles email pat.marsh@radio.fm
Central Theatre Chatham
Abanaza in Aladdin
King Rat in Dick Whittington
Crookback in Jack and the Beanstalk
Ugly Sister in Cinderella
Baron Hardup in Cinderella
Ugly Sister in Cinderella
Pong the policeman in Aladdin
Stag Theatre in Sevenoaks
Ugly Sister in Cinderella
Alderman Fitzwarren in Dick Whittington
Theatre Royal Margate
Widow Twanky in Aladdin
Dame Trott in Jack and the Beanstalk
Orchard Theatre Dartford
Sultan of Morocco in Dick Whittington
Hazlitt Theatre Maidstone
Jason the Henchman in Snow White
Assembly Hall Tunbridge Wells
Ping the policeman in Aladdin
Woodville Halls Gravesend
Slave of the Mirror in Snow White
Leas Cliff Hall Folkestone
Captain Blackheart in Peter Pan